(Published in Rappler.com on August 28, 2012)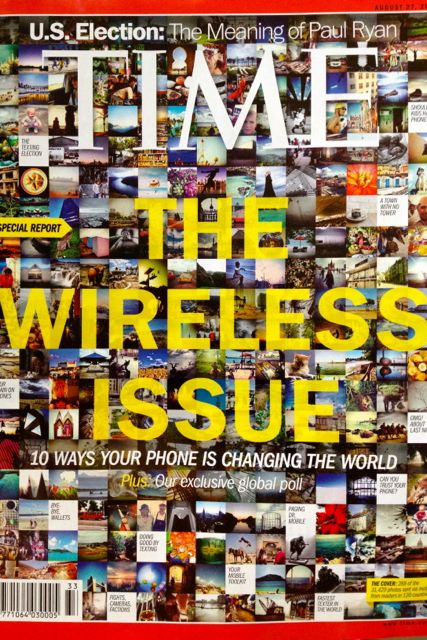 MANILA, Philippines – For its August 27, 2012 issue, international weekly magazine TIME pays homage to smartphones and mobile devices in its first mobile technology issue that shows "10 ways" in which smartphones and other mobile devices such as the iPad are "changing the world."
In a video welcoming readers to the issue (which can be accessed by scanning the images on the "Editor's Desk" section with the TIME mobile app for iPhone and Android) editor Richard Stengel points out, "Our cover this week, in fact, is made up of images sent by you, via Instagram — more than 30,000 images from all over the world, all 7 continents."
Mobile phone as professional camera
Scanning the cover, in turn, reveals another video. Here, photographer Michael Christopher Brown offers tips for taking good photos on a mobile phone.
"With a mobile phone on the street, if you want to photograph people candidly, you can get close and you can experiment. You can take pictures in new ways," he says.
—
This is an excerpt only. To read the full story, visit the Rappler website, HERE.